Dark Era gets a 5-star review from Sound on Sound!
My first library in 2006 got 5 stars from Sound on Sound, I was so impressed. That review made me keep developing more and more. So every time it happens again, I have such an special feeling that cannot express with words. Thank you very much for this!
-Eduardo
"Producer Eduardo Tarilonte has earned an excellent reputation for his sample libraries. His latest release — Dark Era — slots in alongside a number of other Era titles and provides a collection of instruments and soundscapes inspired by the sounds of Vikings and the dark ages." continue reading >>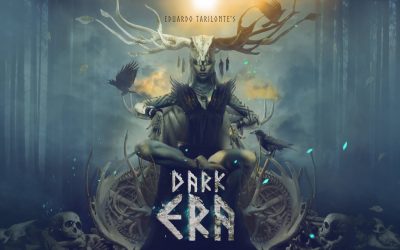 Eduardo's newest library: Dark Era, has been released! Dark Era is now available for purchase from Best Service! "Dark ERA, ancient pagan music and the sound of the VikingsWith Dark ERA, Eduardo Tarilonte – the master of mystical sounds – leads us back...
read more